How to choose a reputable business trading platform?
In the era of Industry 4.0, where the digital transformation wave is happening rapidly, the business trading platform is also increasingly popular as technology is applied to facilitate access to M&A deals. Let's explore more about this topic with INMERGERS in this article.
1.What are mergers and acquisitions (M&A)?
M&A stands for "Mergers and Acquisitions". This is a term used to describe the ownership control activities of companies and corporations through the process of merging or acquiring another company in the market. Typically, business mergers and acquisitions are used as a strategy to expand scale, improve performance, and promote growth.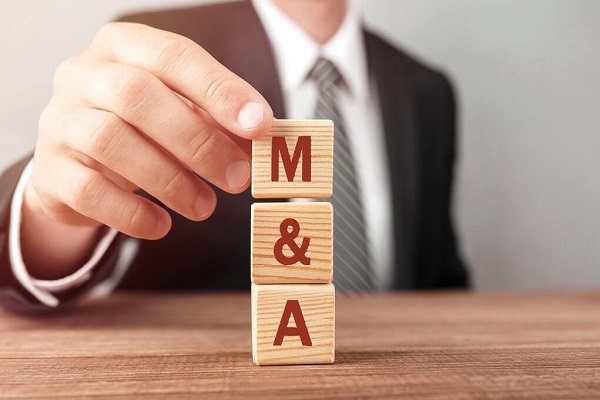 M&A is a merger or acquisition activity between two or more businesses.
M&A activities are an important strategic tool to help businesses maintain growth and quickly expand business markets, with the support of "new factors" in managing the company. Therefore, more and more businesses are participating in M&A as they gradually realize the benefits that M&A brings in in achieving development goals.
2.Methods of buying and selling businesses
Depending on the characteristics and development of the market, businesses have different M&A approaches. Here are some approaches for executing M&A deals with the characteristics of each method.
a) Traditional methods:
Previously, when technology was not as advanced, businesses and investors often used traditional approaches to engage in the M&A market and execute business acquisitions and mergers. Traditional methods typically involved direct meetings and interactions between the parties involved in the M&A deals. Two common approaches are:
Direct transactions: One of the easiest ways for businesses and investors is by manually seeking and approaching target companies. In this case, the buyer and seller directly engage and negotiate with each other.
Brokerage services: Businesses can use brokerage services and hire a third party (such as a broker, investor, or consulting firm) to search for partners and represent them throughout the M&A process.
The traditional M&A approaches all require direct interaction and communication between the parties involved in the M&A. Although this will allow parties to freely participate in M&A and proactively control information, traditional methods still have many limitations and risks. The most significant problem is time and cost, when businesses have to pay thousands of dollars and take 1-2 years to complete the deals. In addition, some traditional M&A methods may face challenges in ensuring transparency and providing comprehensive information for the parties.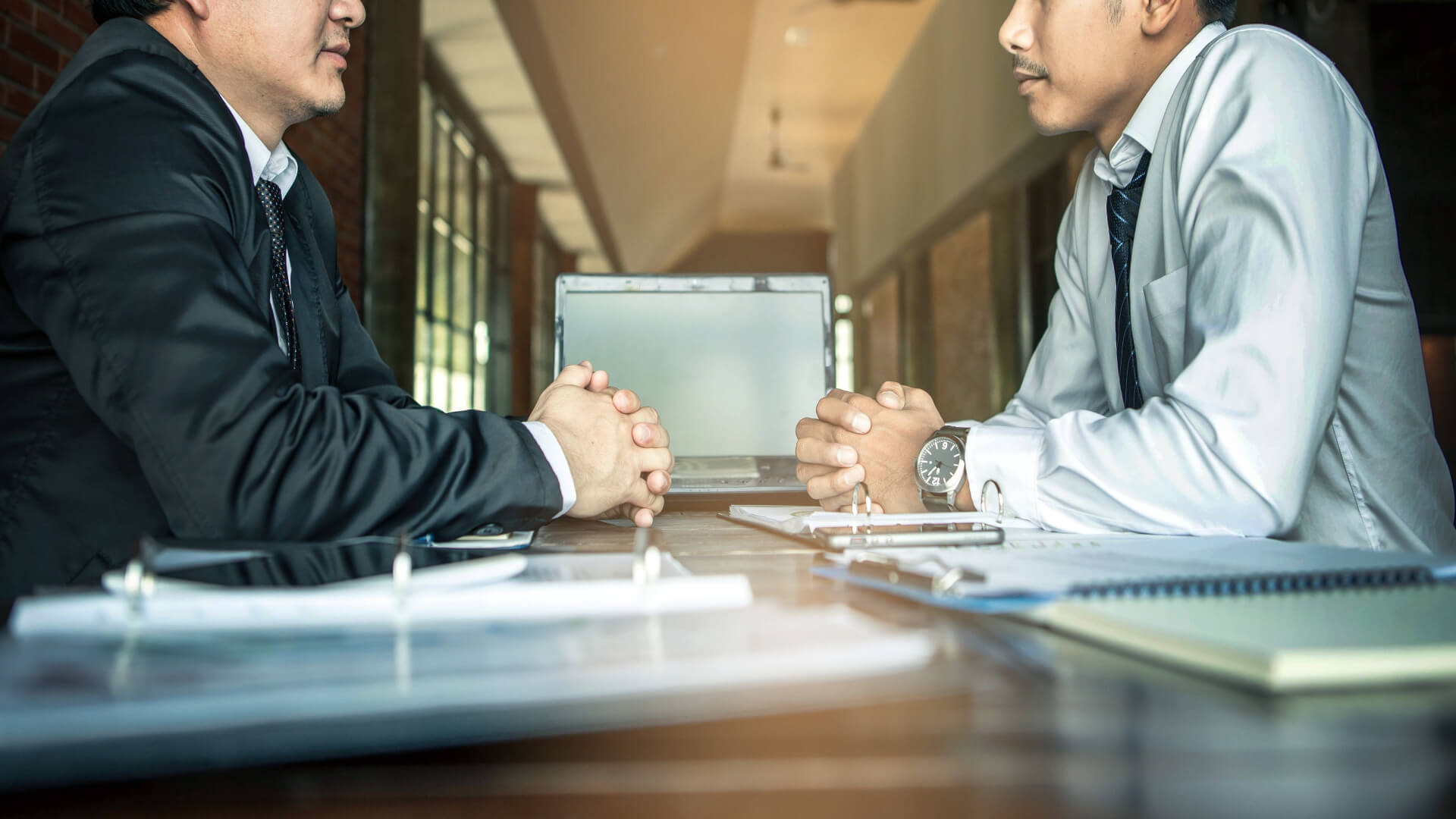 Traditional methods of buying and selling businesses have many limitations for buyers and sellers.
b) Business trading platforms:
As technology develops and the world enters the 4.0 technology era, the methods of entering the M&A market have also been improved with the introduction of business trading platforms.
A business trading platform is an online platform designed to connect buyers and sellers in the process of buying, selling, collaborating and investing in businesses. M&A connection platforms are a centralized hubspot for business owners, investors and buyers to find and access each other to execute investment, merger and acquisition transactions.
The benefit of business marketplaces compared to traditional methods lies in the application of modern technology. Thereby, the connection between the seller and the buyer becomes more convenient and easier
Increasing access to partners: With no geographical barriers, businesses can make connections around the world.
Saving time and costs: By easily accessing strategic partners, transactions through M&A platforms help parties reduce costs and time in searching for suitable buying/selling opportunities.
Clear and comprehensive information: Users can access transparent information about partners/projects provided by business trading platforms.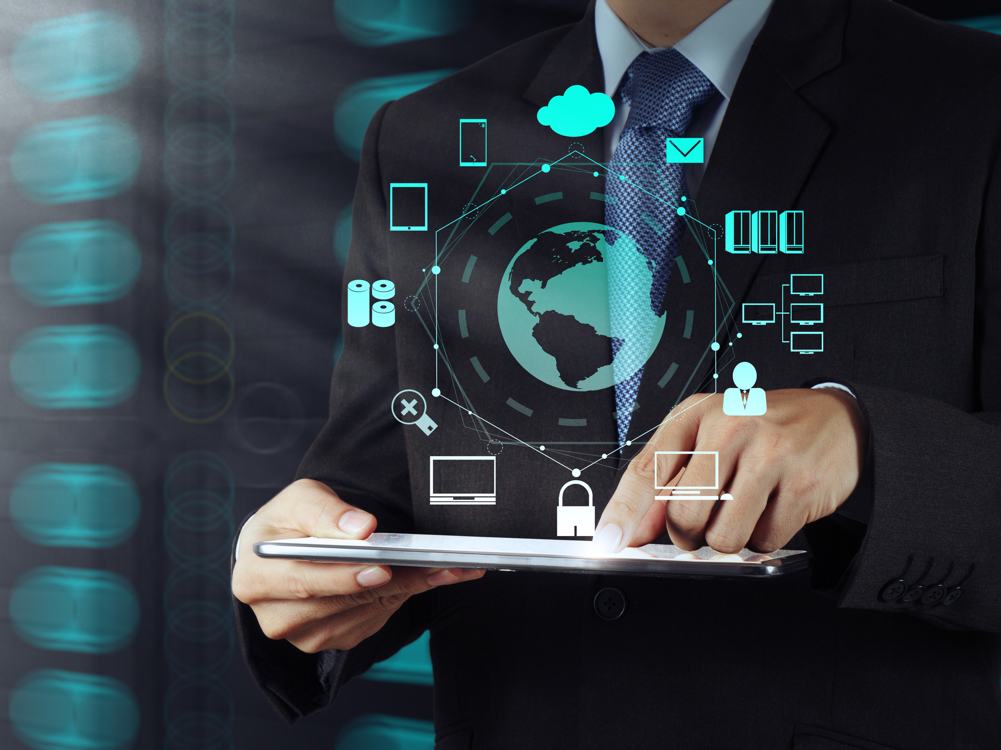 Business trading platforms apply technology to help participation in M&A easy and convenient.
With the above convenience and advantages, businesses and investors are more inclined to use bussiness mergers and acquisitions platforms to carry out M&A deals.
3.Choosing the right business trading platform
Currently, there are many business trading platforms with different characteristics and purposes. Businesses and investors should research thoroughly to find the right platform which serves their purposes. Here are some factors that the parties may consider to choose:
Matching the industry and purpose of M&A: Investment connection platforms can be divided into various sectors or types of businesses to serve specific target groups. For example, there are platforms specifically designed for SMEs or specialized in industries such as finance or franchising…
Reputation and reliability: To ensure the safety of M&A transactions, the parties need to carefully learn about the reliability of the platform as well as the brand that owns the platform. Usually, platforms with great reputation will help reduce risks, avoid scams and false information about the project/seller/buyer.
Security: Participating in M&A deals will require documents and personal information of businesses and investors. Therefore, security is a crucial factor when selecting a secure business trading platform to prevent the disclosure of information that could lead to adverse consequences.
User-friendly and easy-to-navigate interface: When using online platforms, an easy-to-understand interface is one of the motivations for users to choose. A business marketplace with a complicated design will make it difficult and time-consuming to find suitable partners.
Additional services included: For businesses with limited experience in M&A, assistance from the M&A platform will help make the transaction process smoother. Involved parties should choose platforms that provide add-on services such as M&A consulting, negotiation support, contract drafting... for the most comprehensive support.
Above are some important criteria to choose a suitable M&A platform. In addition, businesses also need to consider many other factors carefully to find the right platform for them.
4.MMatch - The cutting-edge platform for mergers & acquisitions:
In order to support businesses and investors when participating in the M&A market, INMERGERS has launched MMatch - a pioneering business trading platform in connecting international investments, by applying cutting-edge technologies of the 4.0 era.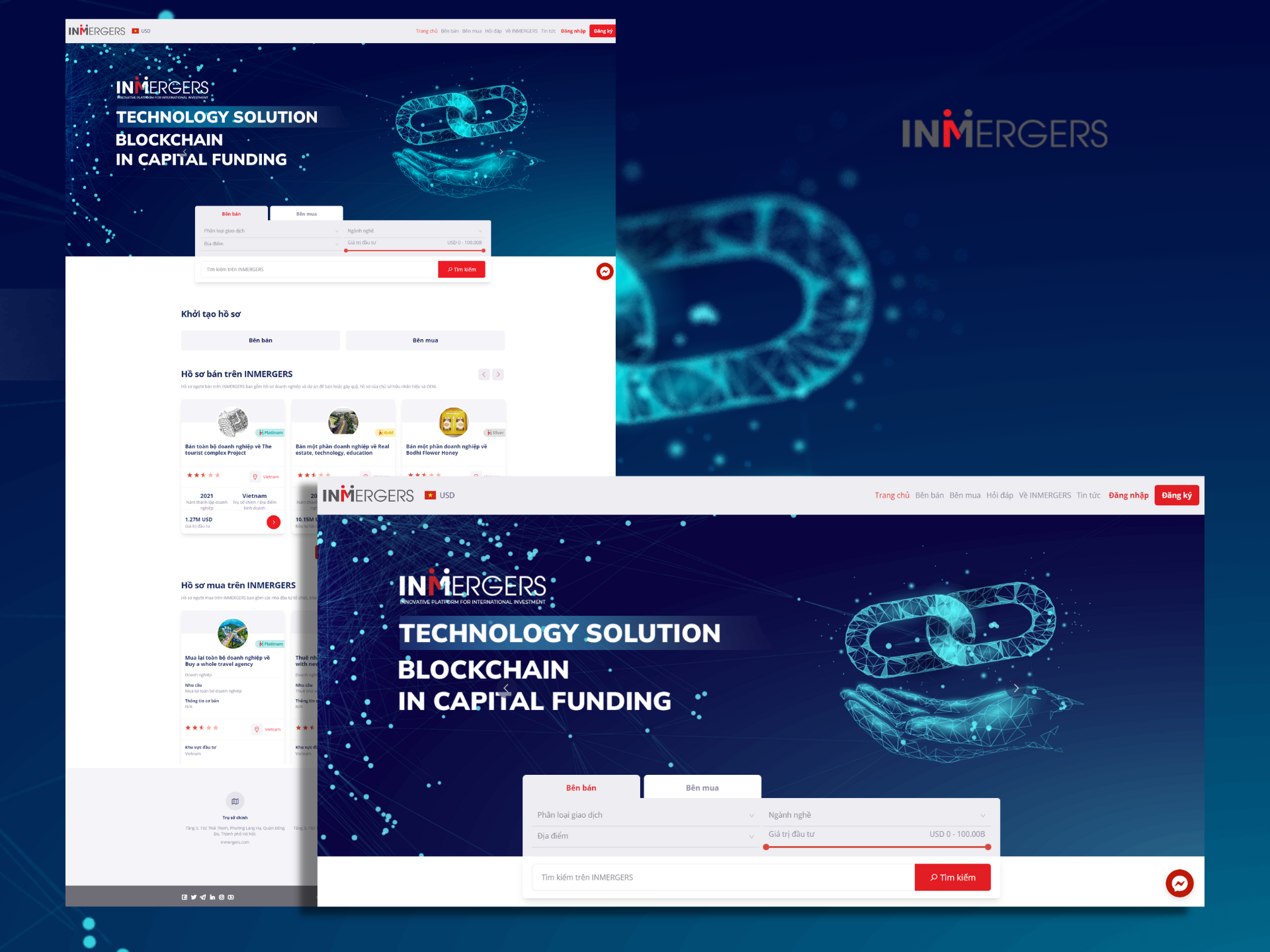 Match is a pioneering M&A technology platform in Vietnam developed by INMERGERS.
MMatch is a connection platform between sellers and buyers, applying Auto-matching technology to automatically connect matching profiles, thereby minimizing costs and the time to find partners by 10 times compared to traditional methods. Joining MMatch, businesses and investors can access outstanding benefits:
Tích hợp những tính năng hiện đại: MMatch sử dụng công nghệ Auto-matching để tự động kết nối bên bán và bên mua khi tìm thấy hồ sơ phù hợp. Bộ lọc tìm kiếm theo nhiều tiêu chí giúp người dùng dễ dàng tìm kiếm đối tác theo nhu cầu.
Integration of modern features: MMatch uses Auto-matching technology to automatically connect sellers and buyers when suitable profiles are found. The platform also offers Search filters based on various criteria, helping users easily find partners according to their needs.
Information security: The information that businesses and investors use to join MMatch will be completely confidential and will not be displayed on the system until a partner wants to contact the users directly.
Convenient platform for easy contact: After the system connects the suitable profiles, the parties can exchange directly on the INMERGERS system, making the process of approaching partners easier and more convenient.
Support tools: The MMatch platform is integrated with a Valuation Tool, using the Discounted Cash Flow Formula (DCF) to help sellers and buyers get useful reference information in the process of making investment decisions.
Conclusion
Business trading platforms are convenient and useful tools for businesses and investors to participate in M&A transactions. Throughout the above article, INMERGERS has explored the benefits of M&A platforms as well as the criteria for selecting a suitable M&A marketplace.
Join MMatch - INMERGERS' business trading platform to connect with potential businesses, investors and receive legal advice to maximize profit from your investment.
INMERGERS - INNOVATIVE PLATFORM FOR INTERNATIONAL INVESTMENTS