INMERGERS IS PROMOTING THE VIETNAMESE M&A MARKET THROUGH THE EXPANSION OF FRANCHISE PARTNER NETWORK
To enhance the effectiveness of M&A activities in Vietnam, INMERGERS has implemented strategies to provide comprehensive support to Vietnamese businesses. Among these strategies, the key activity is to strengthen cooperation with reputable Franchise Partners.
The Franchise Partner system spreads from North to South
To support the development of Vietnamese businesses, INMERGERS continuously expands its operations and collaborates with partners and companies that share the same goals and orientations in the market.
Recently, INMERGERS has successfully organized signing ceremony to sign cooperation agreements with reputable companies in various provinces and cities in Vietnam, aiming to expand its network of partners and support resources nationwide.
Specifically, the Franchise Partners who have officially joined INMERGERS' system are well-established businesses and renowned leaders in various fields, including the Vietnam International Trade and Investment Promotion Center (VITIT), the Vietnamese Enterprise Investment Company (VBI Binh Duong), and CEO Nguyen Tri Hung.
Forces to develop Vietnamese businesses
According to the strategic cooperation agreement, Franchise Partners will directly manage INMERGERS' Broker Master team in Vietnam to support brokers in connecting businesses with investors and enhancing the success opportunities for M&A deals.
Collaborating with partners in diverse fields such as investment, trade promotion, and entertainment is a strategic activity of INMERGERS, aiming to harness collective strength to achieve common goals. Each Franchise Partner brings unique advantages with specialized knowledge, experience, and deep understanding of their respective industries, providing invaluable support to INMERGERS in fulfilling its mission of elevating the position of Vietnamese businesses.
VITIT is a trade promotion organization for traditional craft villages in Vietnam, focusing on promoting and supporting Vietnamese businesses in their development and international integration.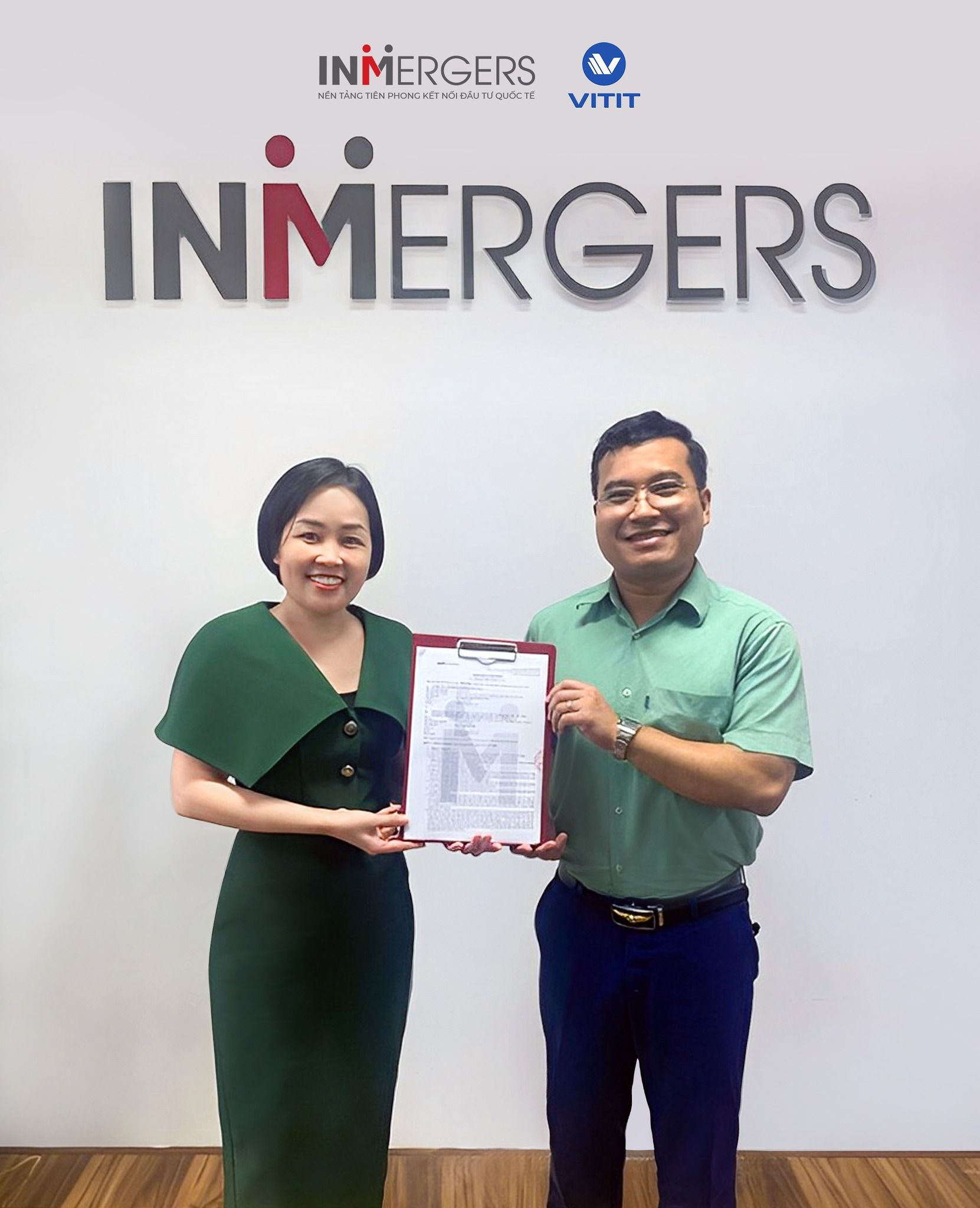 In addition, with its main operations in the province of Binh Duong, VBI Binh Duong can effectively collaborate with businesses in the region and neighboring provinces. It also possesses a deep understanding of the local market and partners.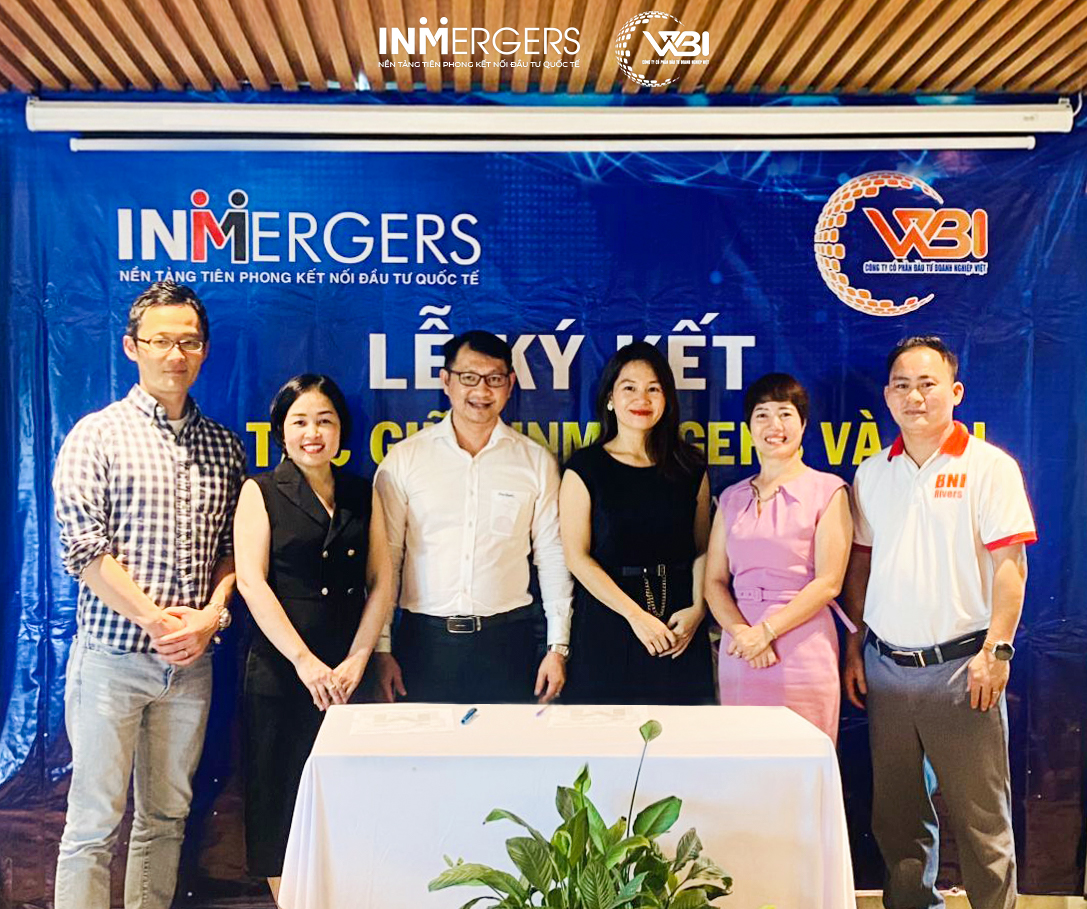 Furthermore, INMERGERS also receives support from CEO Nguyen Tri Hung in the entertainment industry. As a well-known figure in showbiz with a quality network of relationships, CEO Nguyen Tri Hung has chosen to accompany INMERGERS with the goal of promoting the M&A market through the valuable assistance of brokers.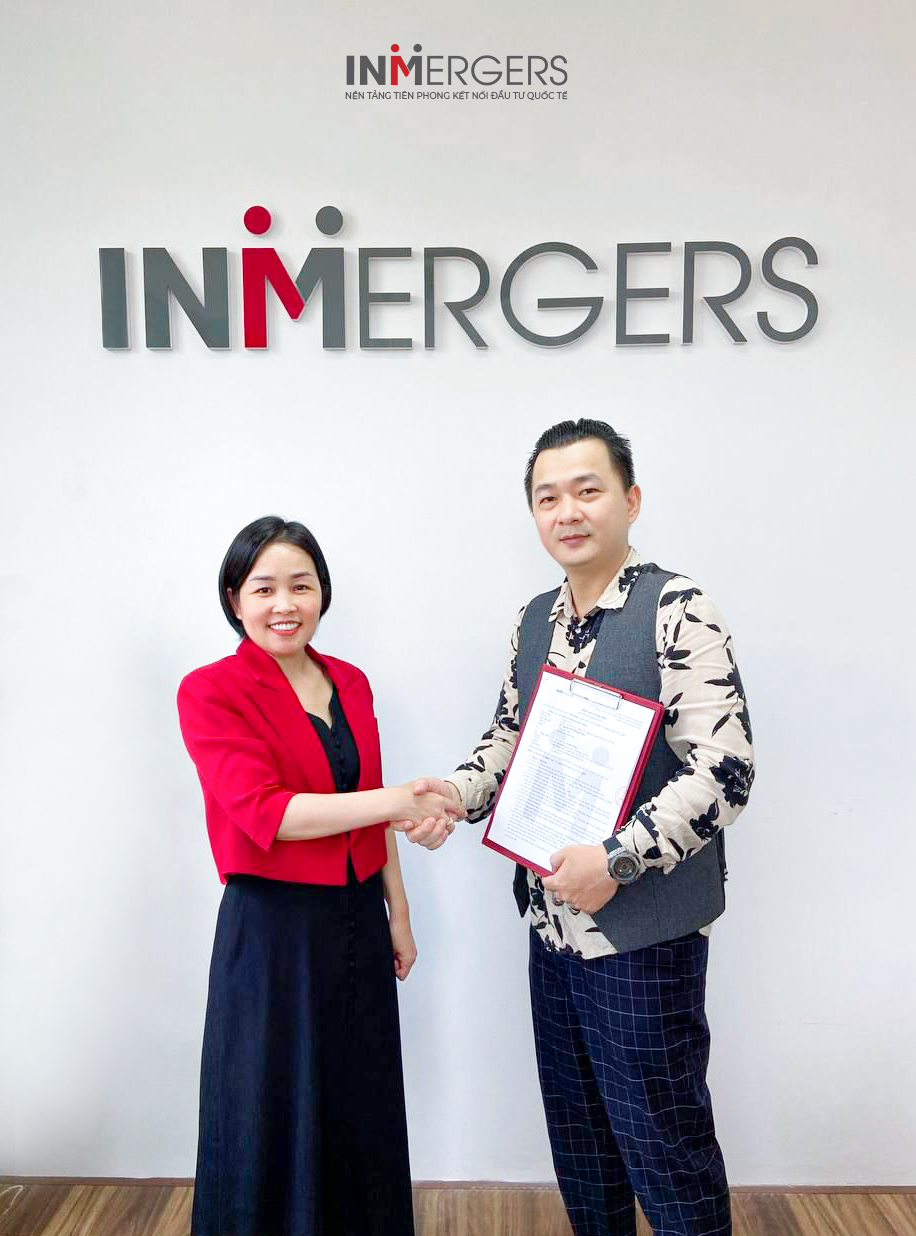 Together towards the goals of driving the M&A market
The signing ceremony with the Franchise Partners has been successfully held, marking an important milestone for INMERGERS in its support for Vietnamese businesses in attracting investment and international integration. INMERGERS and partners had the opportunity to meet in person, discuss, and exchange ideas about common directions. Among them, the parties have agreed on a cooperative plan and identified specific goals for the future.
The M&A market in Vietnam is experiencing significant growth as more and more potential businesses have the need to raise capital for development. With the available resources, INMERGERS and its partners will closely collaborate to maximize the advantages of the partners, thereby meeting the market's needs and building a promising future for M&A.
INMERGERS is honored and proud to receive the trust and strong support from the Franchise Partners. With the set goals, INMERGERS will make every effort to meet the expectations of its partners and the market, continue to further develop in order to efficiently support customers, both domestic and international, to participate in the M&A market quickly and cost-effectively.
INMERGERS - INNOVATIVE PLATFORM FOR INTERNATIONAL INVESTMENTS